Who qualifies as a Fleet/Commercial Customer?
A Fleet account is defined by Toyota as any company that maintains ten (10) or more vehicles in service. The vehicle registration must be in the name of the company, not to, or in care of, an individual

Lease companies are not considered by Toyota as accounts which qualify for Fleet production. However, commercial accounts who choose to finance or have their fleet purchases through a commercial lease company, may order Fleet production. For orders of this nature, the commercial lease company must apply for a Fleet ID.
How do you get started?
Contact your personal representative, Gene Hieger, at [email protected] or 859-552-6082.
Corporate EPP

Who can participate?
Green's Toyota has developed special Fleet, Commercial and Employee Purchase Programs (EPP) in an effort to serve local businesses and organizations within our community.

Purchasing a vehicle through one of these programs will provide you with the ability to purchase a new or pre-owned vehicle virtually over the phone and via email without even having to come into our dealership. Special pricing has already been set forth by Green's Toyota and the respective organizations we have agreements with. In addition, there are discounts on service and automotive products, including GAP insurance, extended warranties, tire and wheel, and extended prepaid maintenance.
Current Affiliates Include:
Interplex Plastic
Industrial Tech.
KCTCS
Kylosan Denso
Kito USA
King & Points
Kentucky League of Cities
Lease Plan USA
Lexington Building Supplies
Lexmark Club
Louisville Forge
Maclellan Integrated Services
Muirfield Insurance
Okaya
Park Federal Credit Union
Postal Credit Union
Samaritan Hospital
Sherwin Williams
Smith Management Group
Thermal Equipment
Timberland
United L-N Glass
Vehicle Advantage
Vuteq
Woodall Construction
Yazaki North American
Kentucky Pharmacist Association
Ainak
Aisin Automotive Casting
All Connect
American Consulting Engineering
ARI
Ashland Oil
BBL
BOVIS
Cardinal Brands
CED
Central Baptist Hospital
Central Manufacturing
Central Kentucky Education Co-op
City of Frankfort
Congleton-Hacker
Clark County Hospital
Corning
Curtis Mauyasu
East KY Power Co-op
Fred Haas Toyota
Frontier Nursing
Grocers Ice
Herald-Leader
Hitachi
Hobart
Honeston America
Hospice of the Bluegrass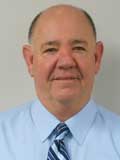 How much does it cost?
This program is absolutely free.
How does it work?
First, we will give you an incredible bottom-line price over the phone. You will not have to hassle with negotiations. Next, we will search our retail network to find the highest trade value for your current trade-in. Finally, we will use our volume purchasing power to help you find and qualify for the most competitive finance programs. You will be able to conduct nearly the entire purchase process over the phone. In fact, many of our fleet customers are able to simply show up, sign the paperwork and take delivery of their new vehicle.
How do I sign up?
Simply submit an email expressing an interest in the fleet, commercial or Employee Purchase Program. Contact Gene Hieger at [email protected] or 859-552-6082.
Sales Hours
855-840-4605
| | |
| --- | --- |
| Monday | 9:00 am - 8:00 pm |
| Tuesday | 9:00 am - 8:00 pm |
| Wednesday | 9:00 am - 8:00 pm |
| Thursday | 9:00 am - 8:00 pm |
| Friday | 9:00 am - 8:00 pm |
| Saturday | 9:00 am - 8:00 pm |
| Sunday | Closed |
Service Hours
855-811-8973
| | |
| --- | --- |
| Monday | 7:30 am - 8:00 pm |
| Tuesday | 7:30 am - 8:00 pm |
| Wednesday | 7:30 am - 8:00 pm |
| Thursday | 7:30 am - 8:00 pm |
| Friday | 7:30 am - 8:00 pm |
| Saturday | 7:30 am - 5:00 pm |
| Sunday | Closed |
Parts Hours
855-892-3092
| | |
| --- | --- |
| Monday | 7:30 am - 7:00 pm |
| Tuesday | 7:30 am - 7:00 pm |
| Wednesday | 7:30 am - 7:00 pm |
| Thursday | 7:30 am - 7:00 pm |
| Friday | 7:30 am - 7:00 pm |
| Saturday | 7:30 am - 5:00 pm |
| Sunday | Closed |
Body Shop Hours
859-255-5006
| | |
| --- | --- |
| Monday | 9:00 am - 5:00 pm |
| Tuesday | 9:00 am - 5:00 pm |
| Wednesday | 9:00 am - 5:00 pm |
| Thursday | 9:00 am - 5:00 pm |
| Friday | 9:00 am - 5:00 pm |
| Saturday | Closed |
| Sunday | Closed |